West Belfast: Three men escape injury in gun attack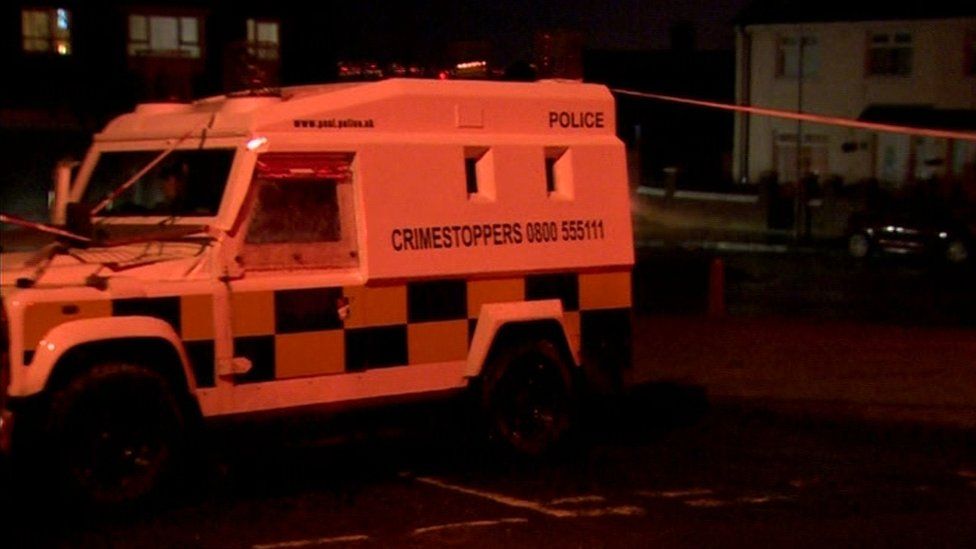 Three men have escaped injury after a masked gunman opened fire on the van they were sitting in on a west Belfast street.
The gunman fired a number of shots at their vehicle which was parked near at shop on the Monagh Road.
It happened at about 16:15 GMT on Friday. The gunman left the scene on foot.
Det Insp Mary White said police inquiries are "currently ongoing to establish a motive for the shooting".
Sinn Féin MLA for West Belfast, Pat Sheehan, condemned the attack and expressed concern that it was the second gun attack in as many days in the area.
Mr Sheehan said: "It is too early to state whether these attacks are linked but whoever thinks they can take guns onto the streets and put our communities at risk is wrong."