West Belfast: Death threat charges after Rossnareen Avenue shooting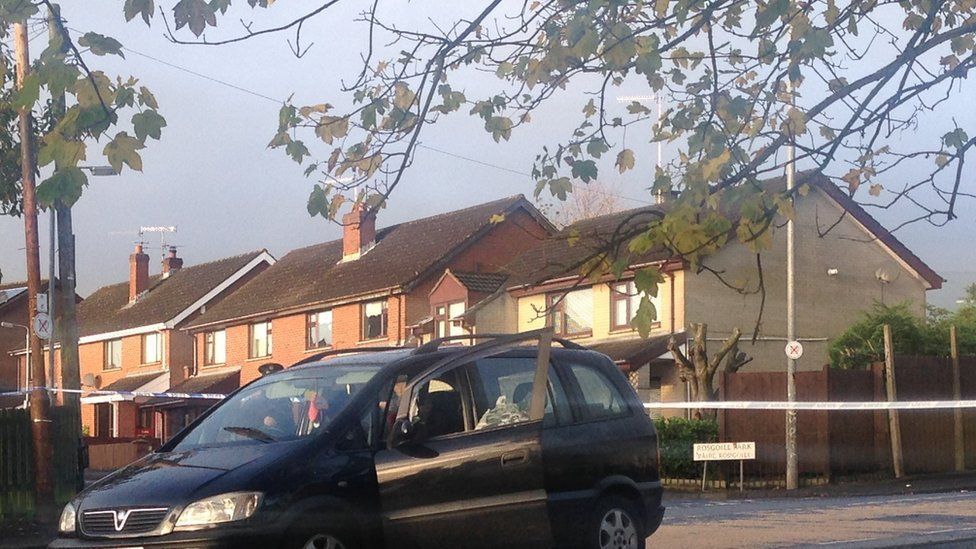 He was shot in the head while he was sitting in a car in Rossnareen Avenue on Thursday and remains critically ill.
The victim, who is in his 40s, is a member of the traveller community.
The men who have been charged are aged 18 and 50. They are due to appear before Belfast Magistrates' Court on Saturday.