Irish 1916 minister extends welcome to NI leader Arlene Foster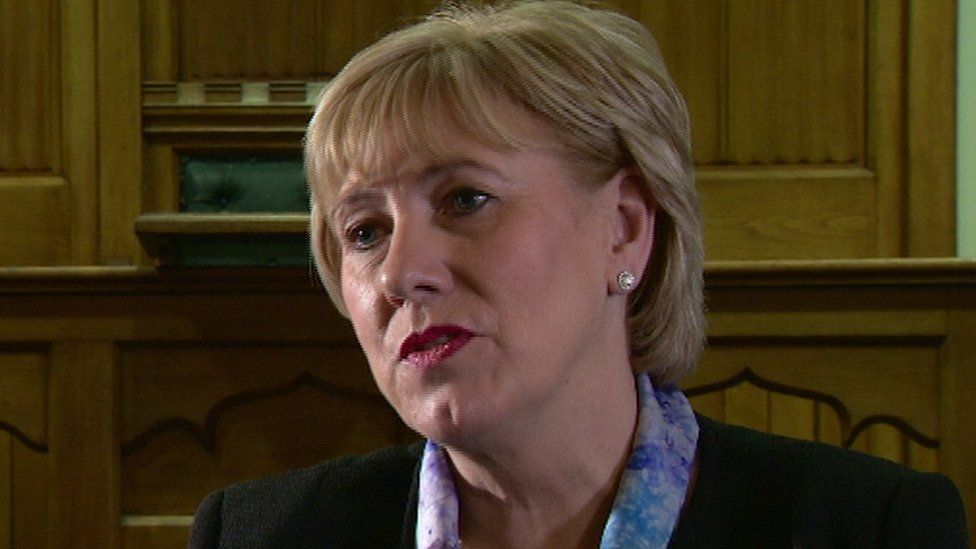 The Irish minister overseeing the 1916 centenary of the Easter Rising and the Battle of the Somme has said Northern Ireland's first minister would be welcome at a cross community event.
But she would take part in discussions about its historical significance.
Heather Humphreys invited her to an event in their shared diocese of Clogher.
Speaking on the BBC's Sunday Politics, Ms Humphreys, a Fine Gael TD, said: "In my own diocese of Clogher, and Arlene is also in the diocese of Clogher, the two bishops there - Bishop McDaid and Bishop McDowell - the Church of Ireland and Catholic bishops have come together.
"They are going to have an event that will bring the children right across the diocese of Clogher together and they are going to tell the story that starts in 1916 and goes right up to the Good Friday Agreement."
Speaking earlier in January, Mrs Foster said she would not attend any events to commemorate the centenary of 1916.
In an interview for the BBC on Sunday, the Democratic Unionist Party leader called it "a very violent attack on the state".
It was one that "gave succour to violent republicanism", she said.
It was a republican rebellion that lasted from 24 April (Easter Monday) to 30 April 1916.
The aim was to end British rule in Ireland and to establish an independent Ireland as a republic.
Despite its military failure, the Easter Rising is seen by many as being a significant stepping-stone in the eventual creation of the Republic of Ireland.