Belfast man wanted in Portugal wins fight against extradition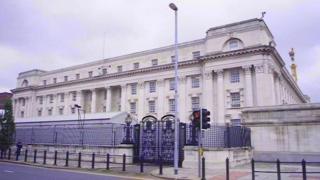 A Belfast man wanted in Portugal over alleged weapons trafficking has won his fight against extradition.
High Court judges backed John Gerard McCann's case due to insufficient assurances about his potential medical treatment and conditions in a Lisbon prison.
The 56-year-old, with an address at Black's Road in west Belfast, has cancer.
He was detained by the PSNI on a European Arrest Warrant in 2012.
Portuguese authorities were seeking him in connection with an alleged plot to traffic guns.
Extradited
In 2015, a judge in Belfast ordered that he should be extradited.
However, Mr McCann appealed the ruling based on the conditions he said he would be exposed to in jail in Portugal.
Citing Mr McCann's diagnosis of Non-Hodgkin lymphoma, his lawyers argued that transferring him would breach a human rights prohibition on torture, inhuman and degrading treatment.
In February, the High Court gave Portuguese authorities four weeks to provide assurances about prison conditions and medical care that would be made available.
But undertakings could not be given when the case was brought back before three senior judges.
On that basis, Lord Chief Justice Sir Declan Morgan, sitting with Lord Justice Weatherup and Madam Justice McBride, allowed the appeal and discharged Mr McCann.