Portadown: Man dies after two-vehicle crash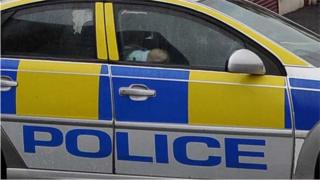 A 20-year-old man has died after a two-vehicle crash in County Armagh on Thursday morning.
Police said the driver of a car died after it crashed with plant machinery on the Derryanvil Road in Portadown just before 10:00 BST.
The driver of the plant machinery was treated at the scene for minor injuries.
The Derryanvil Road has since re-opened.