Euro 2016: PSNI to support French police at UEFA tournament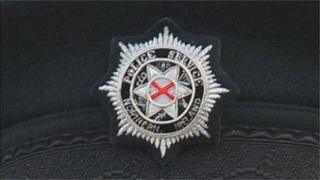 Eight PSNI officers will be deployed to France to support authorities there during the Euro 2016 football final.
The delegation will provide back-up for French police for the duration of Northern Ireland's involvement in the tournament.
It is part of a wider UK operation by the National Police Chiefs' Council (NPCC) to prevent potential disorder.
Northern Ireland's first Group C fixture is against Poland on 12 June.
It is understood the Garda Síochána [Irish police] will also send a delegation to the games, although the scale of their operation has not yet been confirmed.
Last month, the French government said it planned to extend a state of emergency imposed after the Paris attacks in November to cover the tournament.
Prime Minister Manuel Valls said that, given the scale of the event, security has to be ensured.