NSPCC: rise in Northern Ireland child neglect cases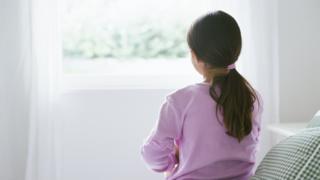 Criminal cases of cruelty and neglect involving children have increased by 60% in the last five years, according to research by NSPCC Northern Ireland.
The charity has used PSNI statistics as the basis of its 2016 report How Safe Are Our Children?
It suggested neglect remains one of the most prevalent forms of harm recorded on the child protection register.
Neglect is also the single biggest cause of NSPCC helpline referrals to social services or police in NI.
From 109 recorded offences in 2010-11, the number of cases in 2014-15 was 174 - an increase of 59.6%.
Looking at the overall pattern in recent years, the NSPCC's data showed that the number of recorded offences rose gradually between 2010-11 and 2012-13.
It then hit its highest recorded number of 184 in the year 2013-14, before falling back to 174 in the following year.
However, the charity said it believes the actual number of crimes against children is much higher due to under-reporting.
Neil Anderson, head of the NSPCC in Northern Ireland, said the Stormont executive must act.
"These are shocking figures. For some children neglect can have drastic long-term consequences but for others it can be fatal," he said.
"The tackling of neglect needs to be given the highest priority by government in Northern Ireland.
"We urge the executive to reflect this in its Programme for Government."