Killough: Whale carcass washes up on County Down shore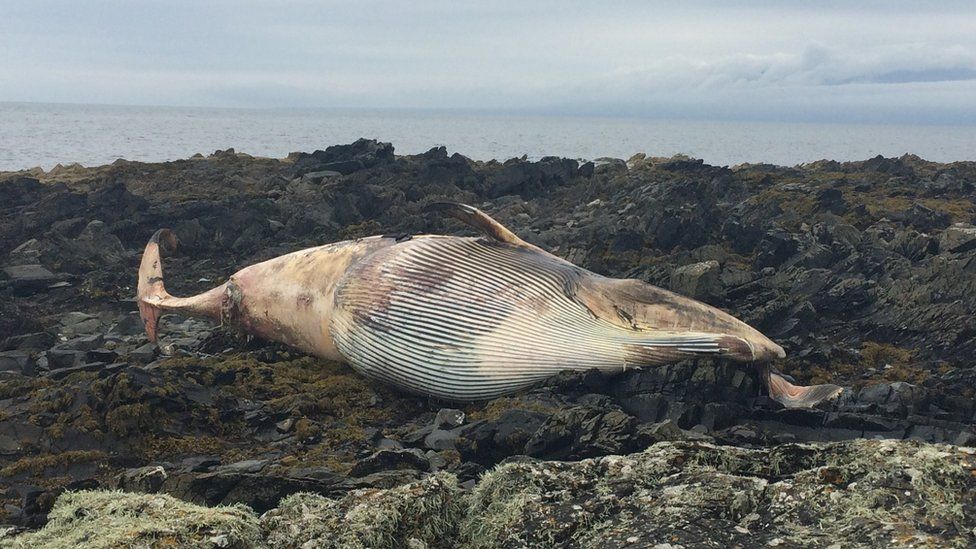 The carcass of a whale, believed to be about 20ft (6m) long, has washed up on the shore at Killough, County Down.
A spokesman for Belfast Coastguard said a member of the public reported the sighting near St John's Point lighthouse on Friday morning.
He said staff from the Northern Ireland Environment Agency (NIEA) had examined the carcass and believed it was a minke whale that had been dead for two weeks.
The NIEA and local council will remove the carcass at the start of next week.
The coastguard spokesman added that the crew of a yacht also reported the whale carcass floating off the shore on Thursday.