Foster father jailed for sexually abusing girl in his care aged five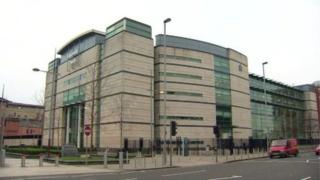 A County Down foster father has been given a five-year sentence for sexually abusing a young girl in his care.
The judge told the 71-year-old that the abuse, which began when the girl was five, was a "gross breach of trust".
The former security guard cannot be named to protect his victim's identity.
He pleaded guilty to five counts of indecent assault, two of gross indecency and one charge of inciting a child to commit an act of gross indecency.
Family home
He denied a charge of rape, which was not proceeded with by the prosecution.
Four years of his sentence will be spent in custody followed by one year probation.
The offences were committed between October 1984 and October 1991.
The judge said there was a "significant age gap'' of 34 years between the defendant and his victim, who is now a 36-year-old married woman.
The judge said the girl had been fostered to live with the defendant, his wife and their two young children and said she regarded him as "her father''.
During police interviews in February 2015, she told police the abuse took place at the family home and also at a caravan.
Pensioner
The court heard that the victim, who was accompanied by her ex-boyfriend, later confronted her foster father at his home about the abuse.
He replied to her: "I knew that this complaint was coming.''
Although the man was placed on the sex offenders register and barred from working with children and vulnerable adults, the judge said he did not believe it was appropriate to make him the subject of a Sexual Offenders Prevention Order (SOPO) "given the length of time since this offending and there has been no offending since''.
Judge Fowler QC also rejected a prosecution application to have the pensioner made the subject of a restraining order.