Wexford: Girl, three, and four others found in shipping container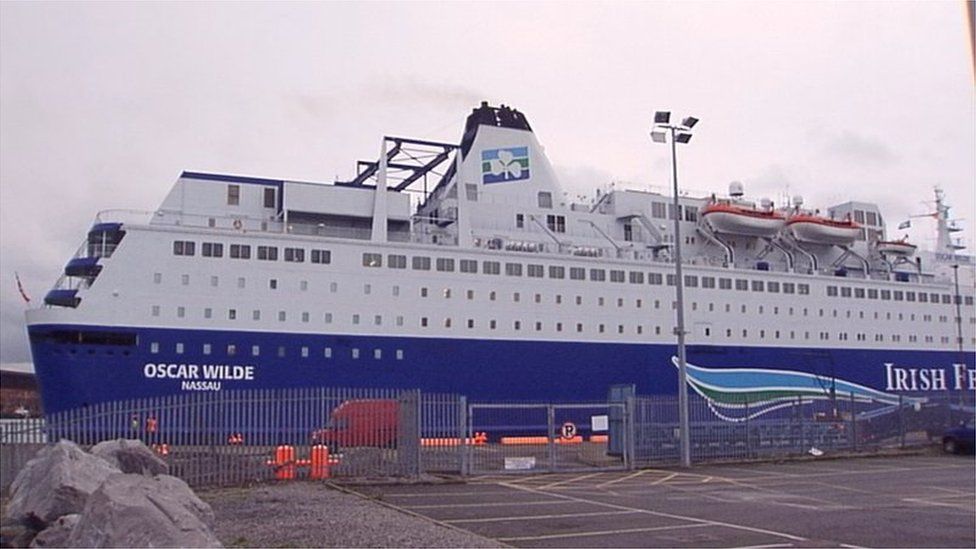 Five people who were found in a shipping container in County Wexford in the Republic of Ireland on Sunday night have been taken to Dublin.
The four adults and a three-year-old girl were discovered on Sunday.
It is thought the container came from Cherbourg in France on the Irish Ferries Oscar Wilde ship.
The container was picked up by a haulage firm and brought to New Ross, where gardaí (Irish police) were contacted.
It is understood that the child and adults are from Iraq.
They told gardaí they were fleeing persecution and are looking for asylum, Irish state broadcaster, RTÉ reports.
All five were in good health, gardaí say, and have been brought to Dublin, where they are being dealt with under immigration legislation.
They have been referred to the Refugee Application Commissioners where an application for asylum is being progressed.