First air ambulance arrives in Belfast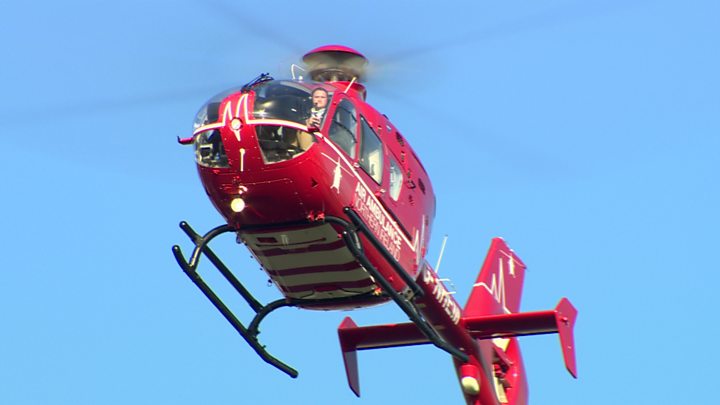 The new air ambulance for Northern Ireland has arrived in Belfast.
It touched down at Titanic Belfast this morning, and will tour Northern Ireland over the next two days.
It is hoped the helicopter will come into service by March. Decisions are yet to be made about staffing and a permanent base for the helicopter.
Northern Ireland was previously the only area in the UK without a HEMS (helicopter emergency medical service).
The helicopter has arrived after a campaign for an air ambulance service by the late Dr John Hinds.
Dr Hinds died in an accident in July 2015, but his partner Dr Janet Acheson continued his campaigning work.
Earlier this year the then chancellor George Osborne provided £4.5m of banking fines to get the service up and running.