Lisnaskea: Lorry burns in main street of town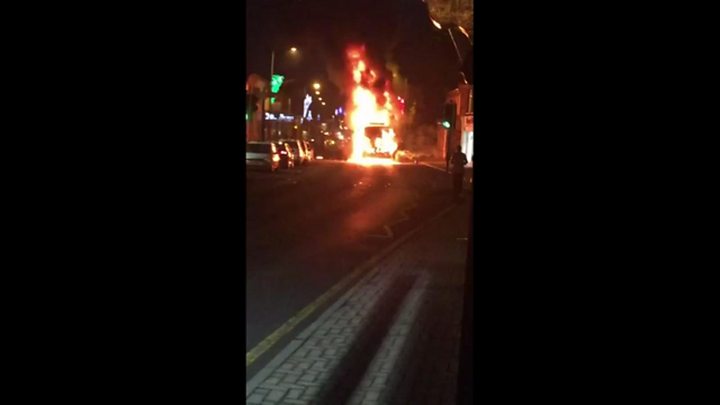 Firefighters have extinguished a lorry fire in the main street in Lisknaskea.
Owen Mooney, who lives on the street where the incident happened, said he passed the lorry when it was stopped with hazard lights on.
He said when he returned three or four minutes later the cab of the lorry was on fire and about five to 10 minutes later it had "exploded".
Mr Mooney said he was told the driver had seen smoke coming from the back of the lorry.
He then saw flames underneath it when he stopped and checked and then tried to get people away from the vehicle.
Mr Mooney said there were three explosions in all.
"There was one explosion whenever the fire brigade was here - it was probably the tyres exploding because of the fire," he said.
"Thankfully everybody's OK, it could have been a lot worse because there were children in the street, which was obviously very busy."