Jewish group reviewing security after Facebook abuse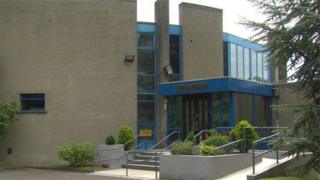 A group representing Jewish people in Belfast has said it is reviewing security after it received anti-Semitic abuse on Facebook.
Michael Black, chairman of the Belfast Jewish Community, said the message contained a racist image.
He said the group would not post dates and locations for events for now.
"We have to take security very seriously because of events that have been happening across Europe," Mr Black said.
"We take advice from the police and from the Community Security Trust.
"I find it very sad that there are people out there who feel that they have to express their anti-Semitism or racial prejudices in such a way."
Police said they were investigating a complaint regarding abusive messages posted on social media on Wednesday.
Thirteen Jewish graves were damaged in an attack at Belfast City Cemetery in August.
Mr Black said he was not aware of any arrests in relation to the damage.