'INLA pipe bombs and ammunition' seized in Belfast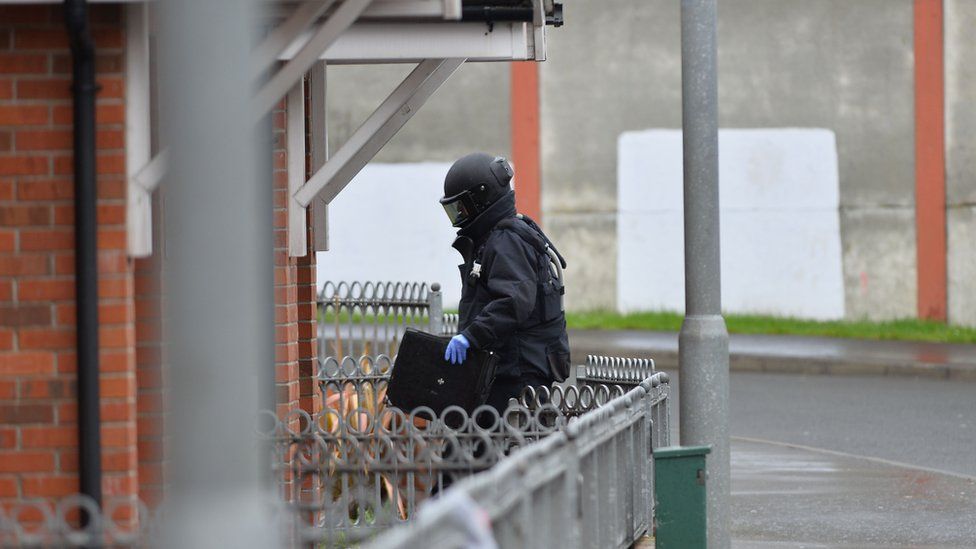 Five pipe bombs and ammunition, thought to be linked to the Irish National Liberation Army (INLA), have been found during a security alert in Belfast.
The discovery, in a house in Conway Street in the west of the city, led to a security alert on Tuesday afternoon.
A number of homes were evacuated while the Army examined the weapons.
PSNI Det Ch Insp Pete Mullan said the search was part of an "ongoing investigation into organised criminality associated to INLA".
"These are for one purpose only - to kill and injure people," he added.
"Today's operation demonstrates our ongoing commitment to keep people safe in our communities."
The road was closed for a number of hours but has since reopened and residents have been allowed back into the homes.
The pipe bombs and ammunition have been taken away for further examination.
The INLA is a republican paramilitary group formed in 1975.
It is believed to have been responsible for more than 120 murders during the Troubles.
The group announced a ceasefire in 1998 but is suspected of involvement in a number of murders since then, including the murder of a drug dealer in 2009.