Hustings event hears call for sign language act to be introduced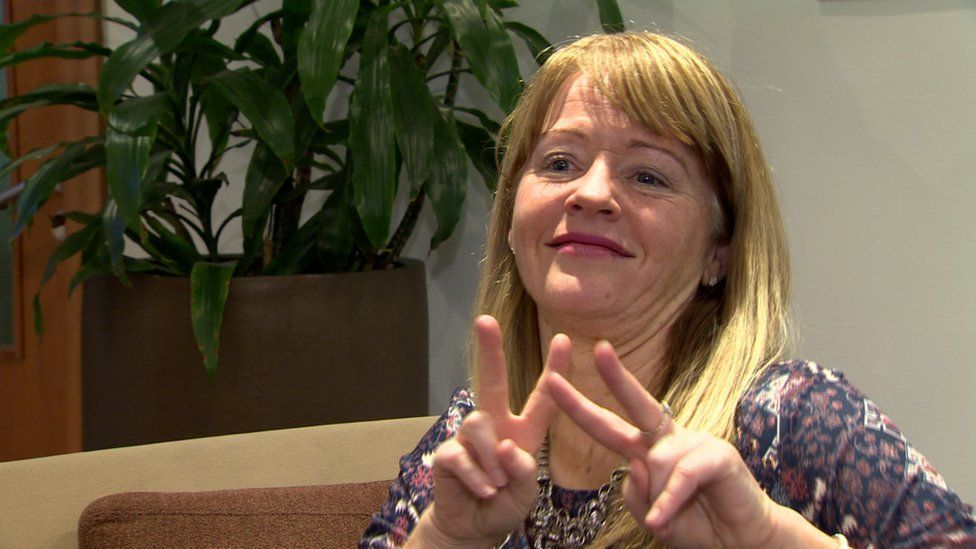 Members of Northern Ireland's deaf community have called for the introduction of a sign language act.
They made the appeal at an election hustings in Belfast on Tuesday.
The event was attended by representatives from the five largest political parties.
Speaking though an interpreter, Majella McAteer from the British Deaf Association says the move was long overdue.
"Language, such as Irish or Ulster Scots, whilst they provide people in Northern Ireland with an option, you can choose to use Irish or Ulster Scots, sign language is ultimately a language of lead, it's completely different," she said.
Ms McAteer said the event provided an opportunity for those attending to learn at first hand more about the issues on the campaign trail.
"It's an opportunity for the deaf people to come along and see in their first language, which is sign language, five parties and their representatives giving some information about their manifestos and their political policies," she said.
"It's giving deaf people an opportunity to make some better and more informed decisions about which party they'll vote for."