Newspaper headlines: Phonegate, suspicious betting and Doris Day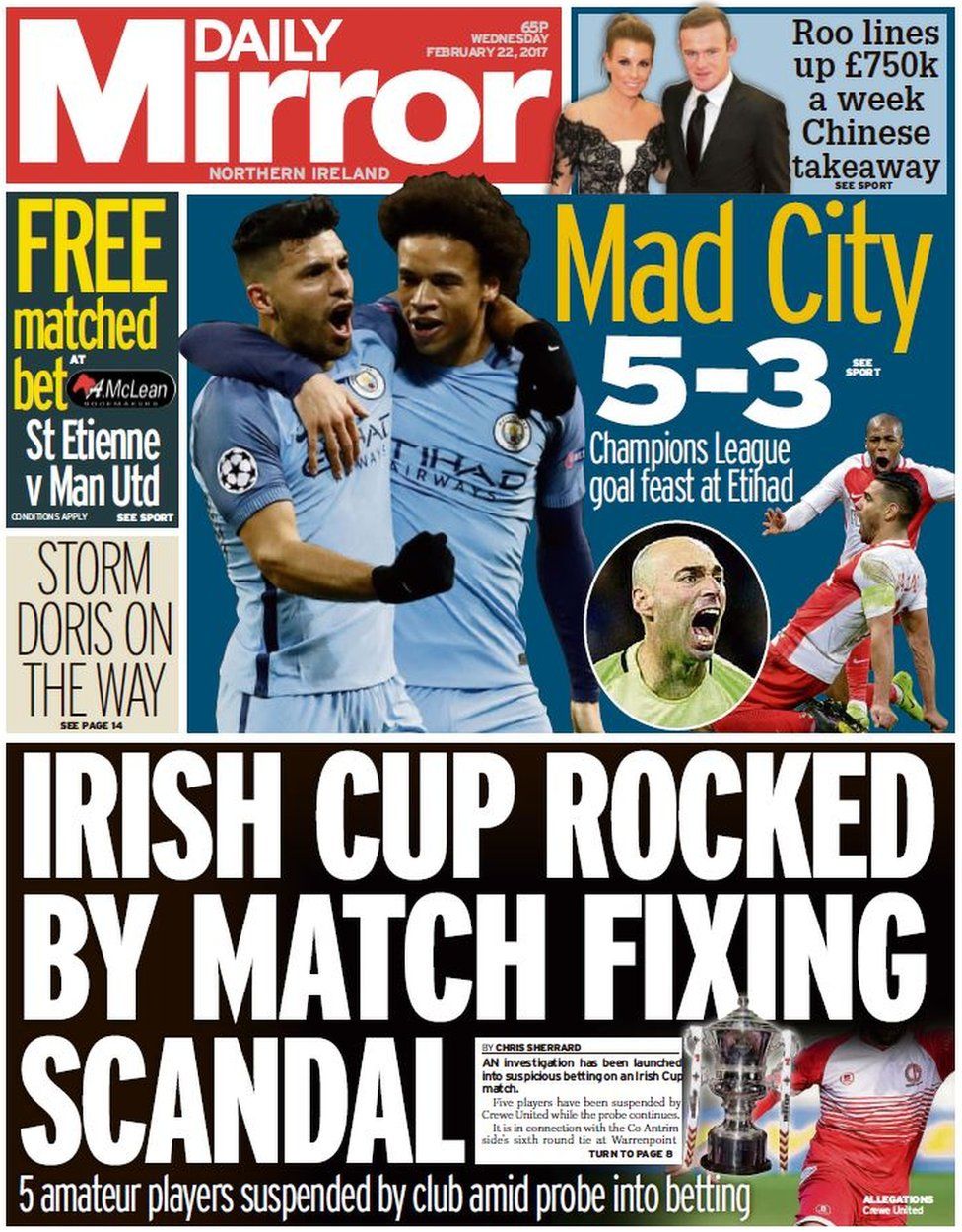 The Alliance Party and 'phonegate' continues to cause a lot of chatter.
DUP MP Gregory Campbell told the paper the BBC needed to ensure its shows "don't become a propaganda tool for any party".
The BBC said producers worked "as rigorously as possible" to identify every caller.
His widow, Geraldine, lost her challenge to the British government's refusal to hold a public inquiry.
The paper leads on comments from the judge about a "discreditable" delay in police identifying "new and significant information", which emerged in an 2012 review of the murder.
The discovery of five pipe bombs and ammunition at a house in west Belfast on Tuesday is covered by all the papers.
Five players have been suspended by Crewe United while the probe continues, it says. It is in connection with the County Antrim's sixth round tie at Warrenpoint.
There is no suggestion Warrenpoint was involved in any wrongdoing, the paper adds, and a Crewe spokesman said it took action as soon as the club was notified by the Irish FA.
In Calamity Jane, Doris Day sang about Chicago being the windy city and that nickname could easily apply to parts of Northern Ireland over the next two days.
Consider yourself weather warned.