Workers Party protest outside BBC over coverage given to smaller parties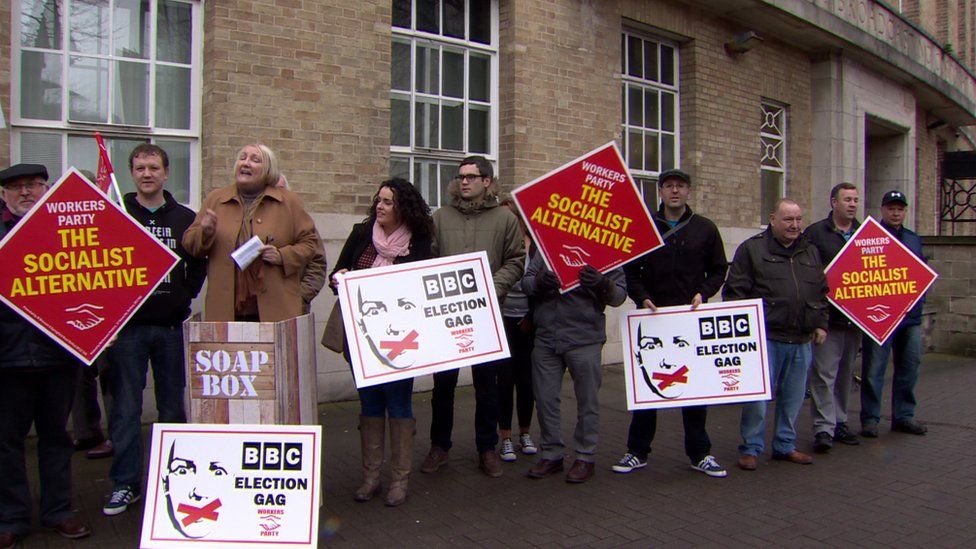 Members of the Workers Party have held a protest outside the BBC's headquarters in Belfast to highlight what they believe is a lack of coverage given to smaller parties during the Assembly election campaign.
The party is not happy that it was only allocated 25 seconds of airtime which was aired a month before polling day.
The Electoral Commission and the BBC agreed that to qualify for an election broadcast a party has to stand a minimum of 12 candidates in at least six constituencies
The Workers Party said this rule was "effectively putting a price tag on political airtime and also ensuring that the larger, better financed, parties can perpetuate the political circus without serious challenge or alternative views being aired".
The party said it plans to meet with both the BBC and the Electoral Commission after polling next Thursday.