Robinson criticises Anderson's 'belligerent utterance'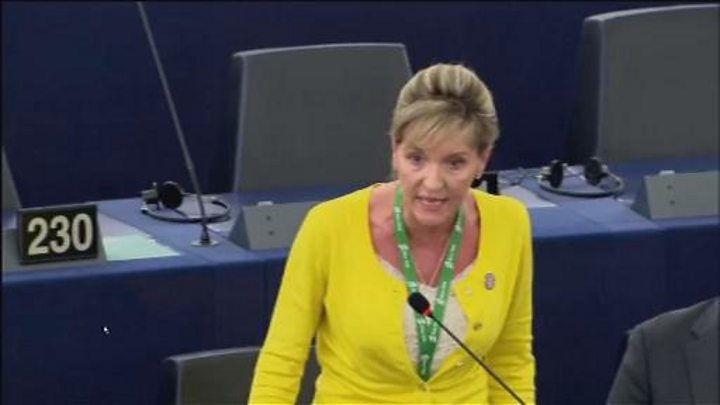 A Sinn Féin MEP who said the prime minister could stick a hard or soft Irish border where the "sun doesn't shine" was dismissed as "belligerent".
Martina Anderson made the comments in the European Parliament on Tuesday.
DUP MP Gavin Robinson responded in the House of Commons.
He addressed Northern Ireland Secretary James Brokenshire and called on him to remind Ms Anderson that "it's the Good Friday Agreement that sets the terms for the future of Northern Ireland".
"It's based on the majority will of the people and it hasn't changed," he said.
Mr Brokenshire replied to Mr Robinson saying: "We do stand behind the Belfast Agreement and the principle of consent that is contained within it".
Sinn Féin said Ms Anderson was reflecting anger over Brexit.
No comment has been made by the party's Stormont leader Michelle O'Neill.