Schivo NI: 40 jobs to go at Derry aerospace company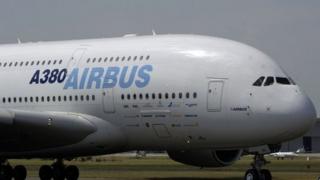 A Londonderry aerospace firm is to close with the loss of 40 jobs.
Administrators have been unable to find a buyer for Schivo NI, which makes parts for aircraft manufacturers such as Airbus.
The business, formerly known as Maydown Precision Engineering, once employed about 200 people.
Administrators Duff & Phelps were appointed in January but, no acceptable offers were made for the business as a going concern.
It will cease trading on Friday. Thirty-two jobs will be lost immediately and the remainder once the company is wound down.
Trade union Unite said the announcement is "a serious blow" to the north west.
Spokesman Liam Gallagher said the move "reinforces the need for a functioning executive to bring forward an industrial strategy".
Schivo, based in Waterford, bought Maydown two years ago.