Body of man found on Murlough beach in County Down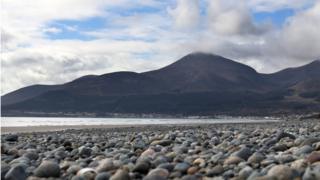 A post mortem examination is due to be carried out on the body of a man washed up on Murlough beach, near Newcastle, County Down, on Friday.
Police said the unidentified man was described as being about 50 years of age and of heavy build.
He had greying hair on the side of his head, but was bald on top. He was unshaven.
While formal identification is yet to take place, police say they are following a definite line of enquiry.
It is thought the man may have been washed up in the tide.
South Down MP Margaret Ritchie said she understood the body had been discovered by a man walking his dog.
"I would urge anybody with information regarding this gentleman who lost his life to provide it to the police to assist with their inquiries regarding identification and cause of death," she said.
"My sympathies to all at this sad and tragic time".