Police warning follows Holywood, County Down, park incidents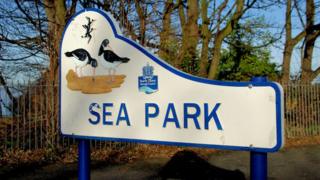 Police have said they will patrol parts of Holywood on Sunday night after incidents of anti-social behaviour involving young people.
They said they had to deal with several incidents at Ballymenoch Park and the Seapark Road on Saturday night.
The ambulance and fire services were also called.
"We had one young lad assaulted and a 13-year-old female brought home drunk to her parents," a post on the PSNI Holywood Facebook page said.
"If you are a parent and believe your child was there tonight we would appreciate you talking about dangers of such behaviour.
"Police will be on patrol in this area tomorrow evening to address the behaviour if it reoccurs."