Deferred pay rises for Bombardier bosses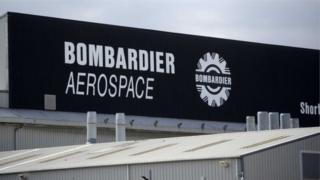 The chief executive of the Bombardier aerospace firm has asked the company's board to defer significant pay rises for its top executives.
The Canadian company, a major employer in Belfast, has faced a public outcry over the planned pay increases.
Over the last two years Bombardier has cut thousands of jobs and been bailed out by the Canadian state.
Yesterday a protest against the pay rises was held outside its Montreal headquarters.
The company says the executives will get half their pay rises now but will have to hit performance targets to collect the rest in 2020.