'Decision time' for DUP says Sinn Féin's deputy leader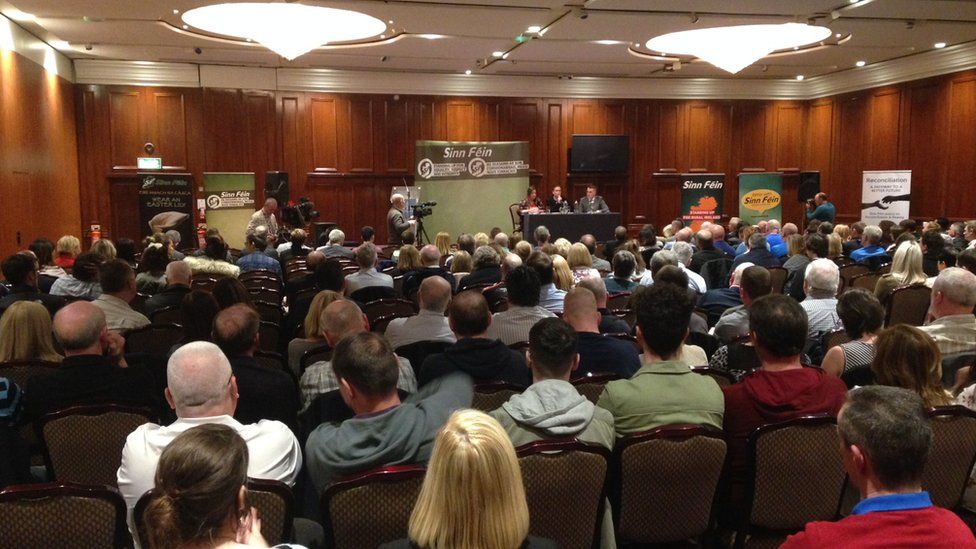 Sinn Féin's deputy leader Mary-Lou McDonald has told a public meeting in Belfast it is "decision time" for the DUP.
She said her party wants a deal and to see the executive back up and running.
Ms McDonald said Sinn Féin still wanted an Irish Language Act now.
She also challenged the government to provide funding for inquests into Troubles-related killings and accused James Brokenshire of "pandering to the DUP".
She added that the last election "broke the mould", and that "the Orange state is gone".
On Brexit she said that by triggering Article 50, Theresa May may have triggered "a disaster for the island of Ireland".
Ms McDonald called again for a border poll and a united Ireland, saying: "I believe we are closer now than we have ever been."
She said Sinn Féin had not come to the negotiating table with a shopping list, but a list of things that have already been agreed.
She added that there could be "perhaps another election very soon".
Ms McDonald finished by saying, "we either get a deal or we're coming back to the people in an election".