Paint sprayed on republican memorial in Newry, County Down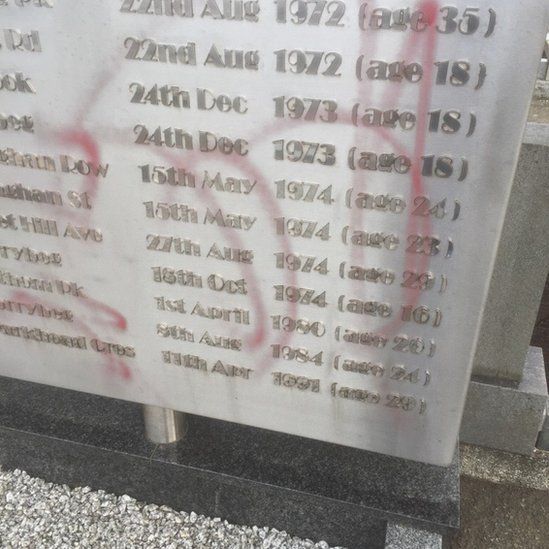 Red paint has been sprayed on a republican memorial in Newry, County Down.
The damage in the graveyard of St Mary's cemetery on Chapel Hill occurred sometime overnight on Saturday.
Ch Insp Bernard O'Connor said officers were working to establish a motive for the attack and appealed for anyone with information to contact police.
The Sinn Féin MP for Newry & Armagh described it as a "despicable act".
"Graveyards are places that should be respected and unfortunately in this case these people came in the dead of night, they hadn't the courage to do it in daylight," he said.
"I would utterly condemn this as something that is reprehensible and ask them to desist absolutely from doing this in any way in the future."