Pat Doherty will not stand in general election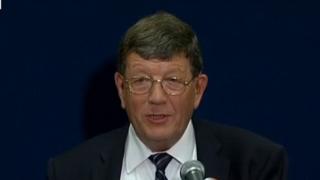 Sinn Féin's Pat Doherty has confirmed he will not be standing as a candidate in the upcoming general election.
Mr Doherty has represented West Tyrone as an abstentionist MP for the past 16 years.
The party has selected Barry McElduff, a member of the Northern Ireland Assembly, to stand in the 8 June poll.
Sinn Féin has four MPs but they do not take their seats in the House of Commons, in protest against British rule in Northern Ireland.