County Tyrone: Two rescued after gyrocopter crash-lands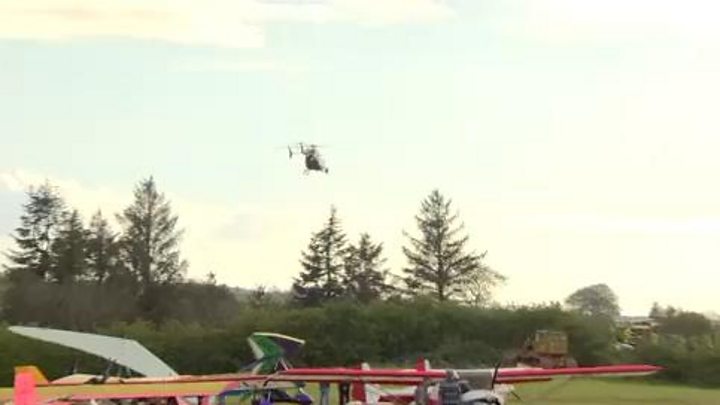 A small aircraft has made an emergency landing in County Tyrone.
The gyrocopter crash landed close to Carrickmore airfield outside Omagh at about 15:00 BST on Sunday.
Two men, understood to be from Scotland, are being treated at Belfast City Hospital and are in a stable condition.
It is understood the aircraft went about 50 metres and had to make an emergency landing.
The Irish Coastguard search and rescue helicopter, emergency services and the PSNI helicopter have been helping with the rescue efforts.
Aircraft from all over the UK are at the airfield for a one day fly-in event which is held annually.