Man chased in Antrim by duo who had knife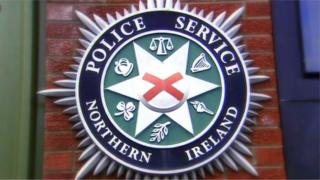 A 29-year-old man was forced to take refuge in the office of a fast food restaurant after being chased by two men, one armed with a knife, through a housing estate in Antrim.
The pair had first confronted him in Stiles Way about 19:30 BST on Saturday.
They followed the man until staff at a restaurant intervened and allowed him to hide in a back office.
Two men, aged 18 and 44, have been arrested.