Disabled man dragged from car in hijacking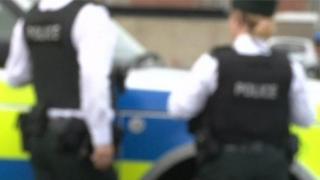 A disabled man has become the victim of a violent car hijacking in Sixmilecross, County Tyrone.
Police said he was flagged down by two men, who dragged him out of his black Nissan Qashqai, before assaulting him, removing his glasses and stealing the car.
It happened on the Shane Road at about 03:00 BST on Monday.
Sgt Gerry Kelly said: "The victim, who uses crutches, made his way with some difficulty to a neighbouring house."
The car was found crashed into a bridge, a short distance away.
The police have appealed for witnesses.