General election 2017: Proxy and postal votes up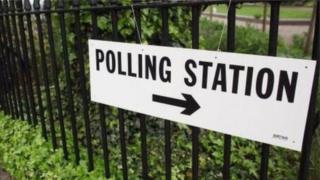 The latest Electoral Office statistics show a marked increase in the issue of proxy and postal votes for the Westminster election in Northern Ireland.
11,707 proxy votes have been issued - that is 1,787 up from the 9,920 proxies appointed for the March assembly election.
23,682 postal votes have been issued - up from the 19,670 sent out in March.
Fermanagh South Tyrone tops the table for both proxy and postal votes issued.
1,707 proxy votes and 2,981 postal votes have been issued in the constituency.
Other constituencies with high levels of applications include Mid Ulster and West Tyrone which are especially high for postal votes, and Newry and Armagh and Foyle which are high for proxy votes.