One in four part-timers 'wants more work'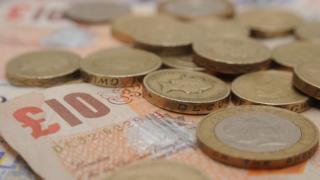 Almost one in four temporary part-time workers in Northern Ireland wants to work more hours, research by an economics think tank has suggested.
The Nevin Economic Research Institute (Neri) has used official data to analyse the Northern Ireland labour market between 2008 and 2016.
It found that in 2016 just under 25% of temporary part-timers wanted more hours.
Almost 15% of permanent part-time staff also wanted more work.
Rising living costs
In 2008, before the recession, just 4% of temporary part-timers and 9% of permanent part-timers wanted more hours.
The number of temporary part-timers who wanted more hours peaked in 2011 at almost 37%.
For permanent part-timers, it peaked at 24% in 2013.
Neri researcher Lisa Wilson said the desire to work more hours is likely linked to the cost of living and the performance of wages.
"When the cost of living is rising faster than real wages, it is not surprising to see workers wanting to work more hours in order to maintain their current living standards.
"Fundamentally, these results suggest that a substantive proportion of workers, irrespective of whether they are standard or non-standard employed, are finding it increasingly difficult to cope with the cost of living on their current hours of work."