'Nothing untoward' found during Craigavon alert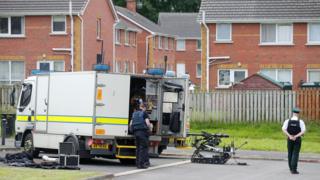 A number of people were moved from their homes in Craigavon, County Armagh, due to a security alert.
A police patrol found an item on a footpath between Lakeview Court and Lismara at about 10:40 BST on Sunday.
Army technical officers were called to examine the object.
Police later said the object was examined and "found to be nothing untoward".