Middletown man beaten in Armagh carjacking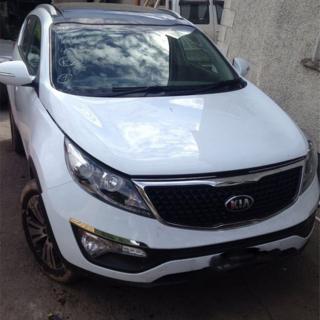 A man has been assaulted and his car stolen in County Armagh in the early hours of Wednesday.
The hijacking happened in the Church Street area of Middletown at about 05:00 BST.
The driver had just parked his white Kia Sportage when he was approached from behind, hit on the head and kicked in the stomach.
His attacker, who was wearing a balaclava, stole the car keys and drove off in the direction of Armagh.
Police have appealed for help in identifying the assailant, who was described as as being 5'7 to 5'8 (170 to 173cm) in height and wearing jeans, a dark top and a balaclava.