Aer Lingus sorry for cancelled flights from Belfast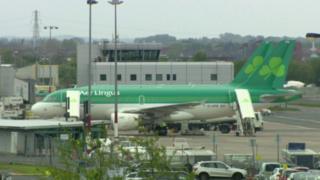 Aer Lingus has apologised to customers after it cancelled all its September flights from Belfast to Majorca and from Belfast to Alicante, Spain.
The summertime routes were due to end in late September but due to poor seat sales, the airline is stopping the service at the end of August.
The airline said it had reallocated its planes to "routes with greater demand".
It said it would offer a "full refund or alternative flights" to customers who were booked to fly in September
"We apologise sincerely for the inconvenience caused," said an Aer Lingus statement.