Tyrone man fined £500 over tonnes of illegal waste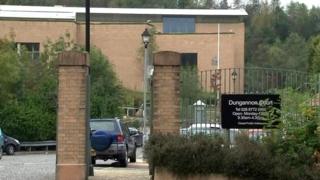 A County Tyrone man has been fined £500 after thousands of tonnes of waste were dumped on land he owned.
Robert McClean, 64, of Annaghquin Road, Rock, was sentenced for illegally infilling an area of birch bog.
In April 2014, the Environment Agency investigated complaints of dumping on land on the Annaghquin Road.
They found an area about 75mx75m filled with clay soil, plastics, ceramics, wood, construction and demolition waste.
A total of 2,142 tonnes of waste was found.
Over the next two years, officers returned four times to the site, where the waste was found to have increased.
When McClean was identified as the owner of the land, he was issued with a legal notice requiring the removal of the waste from the site. The site it was said to have cost £6,000 to clear.
As well the fine, Dungannon Magistrates Court ordered McClean to pay £226.63 costs and an offender levy of £15.