Woman seriously sexually assaulted in Belfast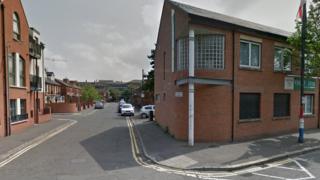 Police are investigating a serious sexual assault on a woman near Sandy Row in south Belfast.
The 32-year-old was attacked in St George's Gardens shortly after midnight on Wednesday 12 July.
Detectives have appealed to two witnesses who saw the suspect and the victim shortly before the attack took place.
They said two men passed the woman and her attacker and spoke to both of them as they walked towards Sandy Row.
Police are appealing for these men, and other potential witnesses, to come forward with information which may assist their investigation.