Damage caused to house in Newtownards arson attack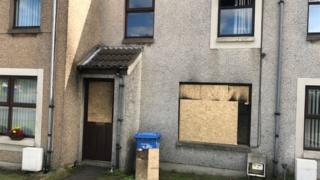 Extensive damage has been caused to a house in Newtownards, County Down, during an arson attack.
Police said that shortly after 05:00 BST on Sunday they received reports that six windows had been smashed at the property in the Meadow Park area.
Entry had been gained with damage caused to the interior doors.
At 07:00 BST, police received reports that the property had been set alight causing extensive damage downstairs and smoke damage to the rest of the house.
In the intervening period between the two attacks the occupant of the property had left and no-one was injured.
Police said they had attended the scene and helped to secure the premises following the first incident.