Cuilcagh Mountain walk car park closed to visitors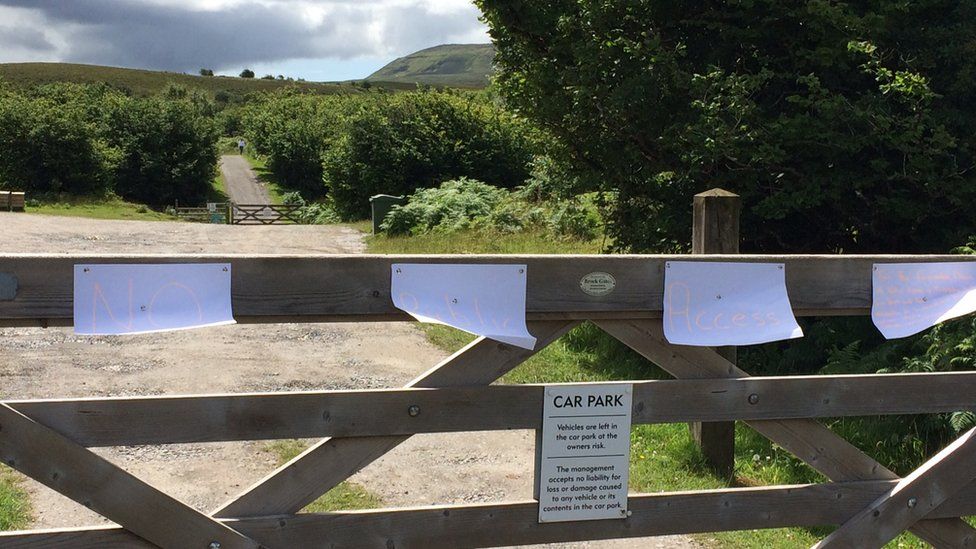 The car park that leads to the Cuilcagh Mountain wooden walkway in County Fermanagh has been closed to visitors.
It is understood to be the result of a land dispute with a farmer who lives in the area.
Early morning arrivals to the site found themselves locked in when they finished their walk and later arrivals could not get access.
While it has not stopped some people climbing over the gate, others cut their losses and went elsewhere.
Visitors to the so-called 'stairway to heaven', which has a summit of 666m, came from as far away as Galway and Offaly to find the gates locked on Thursday.
The amount of walkers in the area has risen dramatically from fewer than 3,000, before it was built, to 24,000 in 2016.
In a statement, Fermanagh and Omagh District Council confirmed that the car park is temporarily closed and apologised for any inconvenience but stressed that the Cuilcagh Mountain boardwalk remains open to the public.
It said: "Visitors to Cuilcagh Mountain are requested to use the Killykeegan Nature Reserve car park in the first instance.
It added: "Limited car parking may also be available on the entrance road to the Marble Arch Caves Visitor Centre or at the Visitor Centre car park."