UFU continues court case it thought it won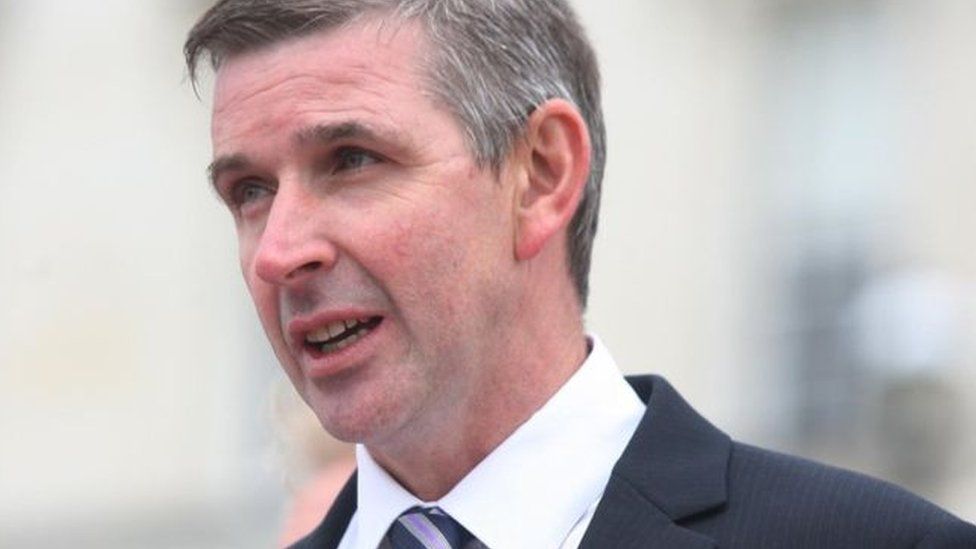 The Ulster Farmers' Union (UFU) is to return to court over a case it claims it believed it had already won.
It concerns a £50,000 penalty imposed on a former UFU president Ian Marshall over a pollution incident.
It said those who had made the decision had been "misdirected" and a review was ordered.
The UFU said that review has now been done and the department is sticking by its original decision.
It means Mr Marshall has not been paid back the £50,000 penalty.
The UFU claims the department is also disputing about £50,000 of the union's £120,000 legal bill it was ordered to pay.
The farmers' union said it will go back to court over the decision to reinstate the original penalty.
"We are prepared to spend whatever it takes to challenge this grossly unfair decision," said UFU chief executive Wesley Aston.
"Despite comprehensively losing the first judicial review and seeing their decision making declared unlawful by a judge, it seems DAERA is happy to gamble again with public money."
The original case turned on whether the pollution incident at Mr Marshall's farm, which involved silage effluent, had been negligent or intentional.
DAERA argued that Mr Marshall should have been able to find the source of pollution coming from his farm over a period weeks.
Because he had not, they deemed it an intentional act.
Mr Marshall accepted that the pollution came from his farm but could not locate the source.
His barrister argued there was nothing to suggest it was intentional.
Intentional pollution carries a much higher financial penalty than negligent pollution under the penalty system applied to farmers' EU subsidy payments.
In a statement on Thursday, a DAERA spokesperson said: "The department carefully considered Justice Maguire's ruling and took a fresh decision in light of this.
"The department is required to implement EU schemes correctly and this remains its primary objective.
"As this matter is now subject to further legal review it would not be appropriate to comment further."