Falcon chicks protected by PSNI drones fledge nest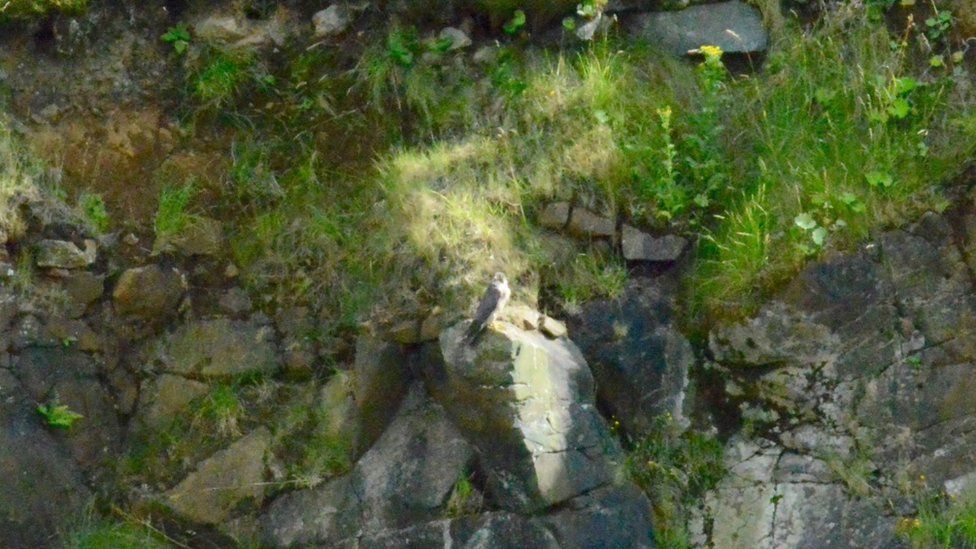 Drones to protect nesting sites of birds of prey have been successful, the Police Service of Northern Ireland (PSNI) has said.
The aerial cameras were brought in to monitor areas where the birds were being persecuted earlier this year.
It is thought to be the first time drones have have been used in this way by a UK police force.
On Friday, PSNI Air Support tweeted that it was "great to see (peregrine falcon) chicks have fledged the nest".
Fledging is the stage in a young bird's life between hatching and flight.
The decision to bring in drones to the area followed dozens of cases of poisoning across Northern Ireland over the last few years.
According to the PSNI, there were 44 reports of birds of prey being killed illegally between 2009 and 2014.
Several peregrines are lost every year to illegal poisoning, shooting or trapping, according to the Northern Ireland Raptor Study Group, which has been helping with the survey work.
The Northern Ireland Environment Agency is overseeing the work, which is part of a wider initiative to protect the nests of peregrine falcons.
The species often raises its young in quarries or on cliff faces.
There are about 80 breeding pairs of peregrines in Northern Ireland, but only about half of them fledge young every year.