Man shot in paramilitary-style attack in north Belfast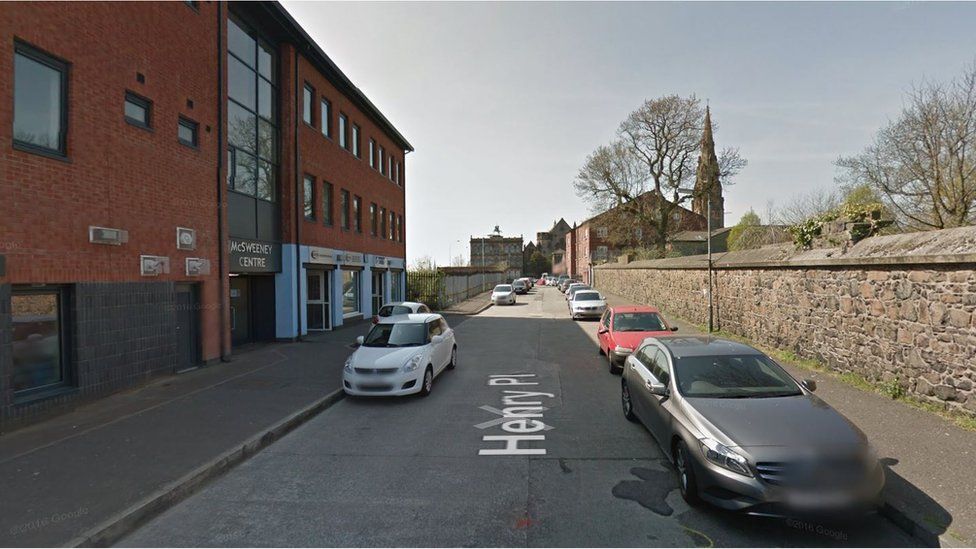 A man has been shot in both legs in what police have described as a "brutal and horrific" paramilitary-style attack in north Belfast.
The 30-year-old was attacked by two men as he walked along Henry Place at about 01:30 BST on Saturday.
Police said it was "yet another example of how criminal groups seek to control communities through fear and violence".
The man was taken to hospital for treatment to his injuries, which are not life-threatening.
Social Democratic and Labour Party MLA Nichola Mallon said the attack was "extremely worrying" for people in the area.
"Yet again we have had a paramilitary-style shooting," she said.
"It's not for paramilitaries to dispense justice - that's for the police and the courts.
"People in north Belfast are really weary that yet again north Belfast is in the headlines for something so harrowing."