'Criminal gang' beats man and burns out car in Larne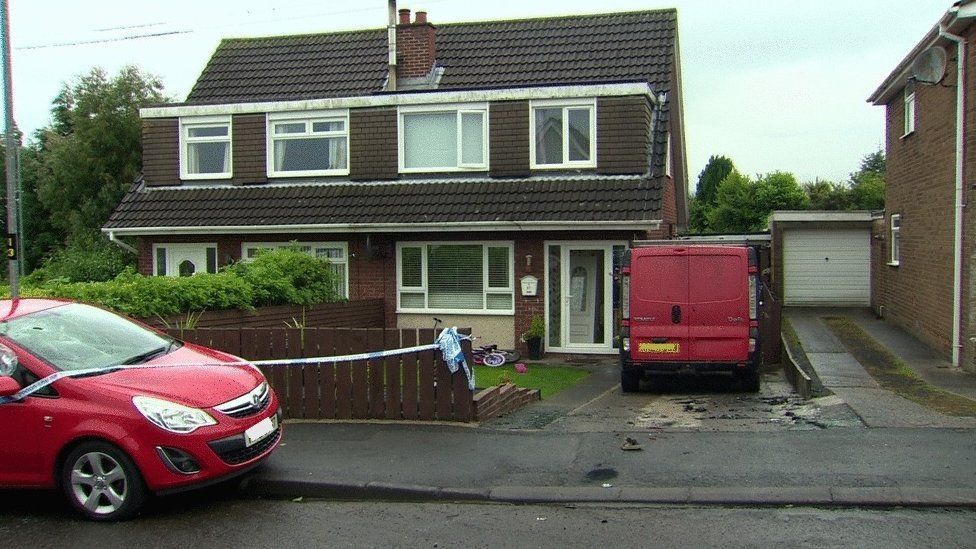 A man has suffered serious injuries after he was assaulted and a car was burnt out in a paramilitary-style attack in County Antrim.
He was attacked by a group of men inside a house on Argyll View in Larne at about 12:40 BST on Saturday.
He was taken to hospital for treatment to his injuries.
Police also said a car was "completely destroyed" in an arson attack at the same location and two other vehicles had damage caused to their windows.
Some residents were asked to leave their homes while the incident was dealt with by police and firefighters.
Police said the attack had been an attempt by a "criminal groups" to use "fear and violence" to exert control on the community.