New £1 coin costs vending and amusement firm £60,000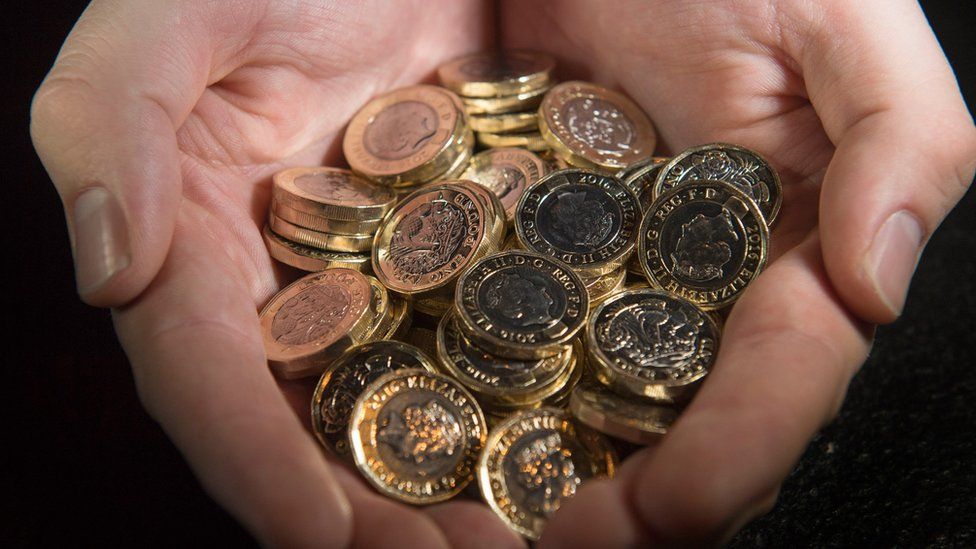 The one pound coin changeover has left a County Down business £60,000 out of pocket.
Amusement and vending machine firm Clearhill has had to modify all its products to accept the new 12-sided version.
Businesses and consumers all over the UK are having to adapt, with the round £1 coin being phased out by 15 October.
Brian McAreavey of Clearhill said: "The impact was significant. We just had to take the financial hit."
He said the firm, which has about 2,000 machines in 300 retail locations, just had to absorb the costs.
"You cannot spread them throughout the business and you certainly cannot pass them on to customers," he added.
"It's been budgeted for and I'm just glad we have wrapped it up and been able to make that transition as smooth as possible."
But he backs the rationale behind the switch - a crackdown on forgeries.
"Every week of the year, £100 of fake coins were detected in our machines," he said. "It showed the breadth of the problem."
The Royal Mint has claimed the new £1 is the "most secure coin in the world," replacing the previous £1 coin, of which about one in 40 are thought to be fake.
The new coin has a string of anti-counterfeiting details, including material inside the coin itself which can be detected when electronically scanned by coin-counting or payment machines.
Andrew Jones, the Exchequer Secretary to the Treasury, claimed there was no evidence the new £1, introduced in March, could be faked.
Speaking on a visit to Belfast on Wednesday, he said: "Obviously that is something the Royal Mint monitors very carefully but we have had no incidents at all of counterfeiting thus far."
He said while there was a "significant cost" to changing the coinage, but there was a "bigger cost" from counterfeiting.
"That's why we are doing it, " he added. "Protecting our currency and making sure we have valued currency for the future."
Mr Jones said a "tipping point" had been reached, with more new versions of the £1 coin in circulation than the old.
He said about £850m of the old coins have been taken out of circulation so far but there was "still a long way to go".
He appealed for people to use the old £1 before it ceased to be legal tender in three months' time.
Although after that point it can still be exchanged in banks.