Police seize £70,000 cash in loyalist paramilitary raids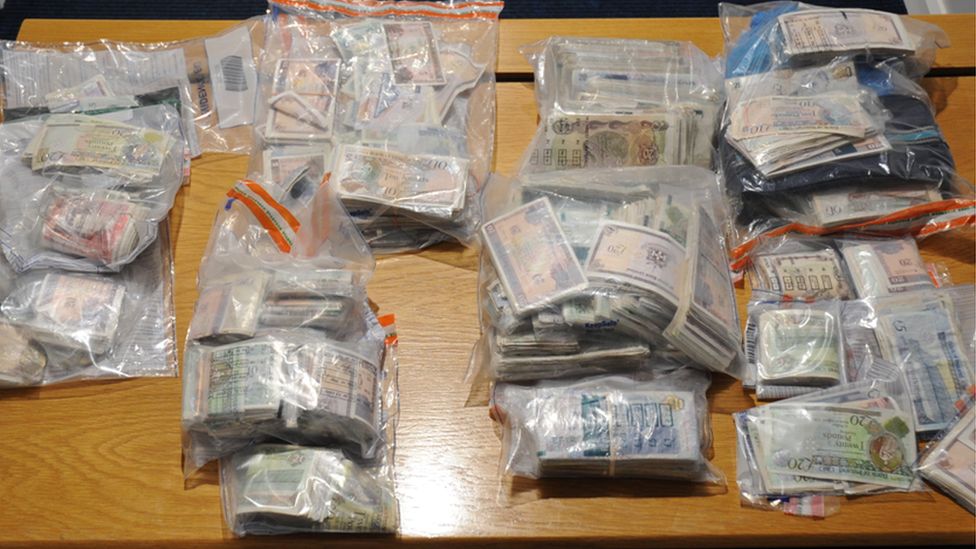 Police have seized about £70,000 in cash, over 54,000 cigarettes and two vehicles during raids targeted at loyalist paramilitary organised crime.
Detectives conducted searches in Belfast and north County Down, in conjunction with Her Majesty's Revenue and Customs, on Monday and Tuesday.
Two men, aged 34 and 29, were arrested. They have since been released on bail.
Officers released photographs of the seized cash. About 7.5 kg of rolled tobacco was also seized in the raids.
Police have appealed for anyone with information to contact them.
Det Insp Whoriskey said it was a "demonstration of our determination to tackle organised crime and those that gain from it".