Lesley-Ann McCarragher: Second man faces charges over hit-and-run death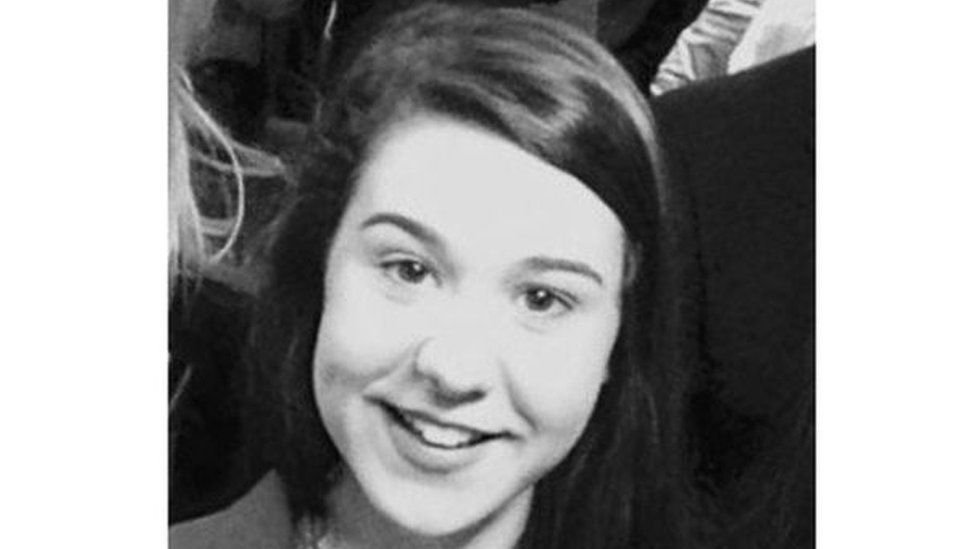 A second man is facing charges in relation to a hit-and-run incident which killed a 19-year-old jogger.
Lesley-Ann McCarragher was killed as she was running along the Monaghan Road in Armagh on 9 April 2016.
The man cannot be named due to legal reasons.
Earlier this week, 18-year-old Nathan Finn, from Keady Road in Armagh, was identified for the first time as also having been charged in connection with the case.
Mr Finn's defence solicitor made an unsuccessful attempt to have his client granted anonymity, claiming a death threat had been issued.
A judge refused the application, saying the identity was already in the public domain.
It is understood the PSNI did not support the anonymity request as no evidence of a live threat had been produced.
During Mr Finn's first court appearance, he was classed as a minor, but as he has now turned 18 he is classed as an adult and can be legally identified.
In that previous hearing, a witness described seeing a white Saab - thought to have been driven by Mr Finn - travelling at speeds estimated of up to 90 mph.
The witness added that it appeared to be racing a second car, believed to be a black Volkswagen Golf.
Police understand the white Saab was undertaking the second vehicle on the hard shoulder when it struck Ms McCarragher.
She was taken to hospital in Belfast but later died from her injuries.
The case will return to court next month.