HMRC announces new customs office in Belfast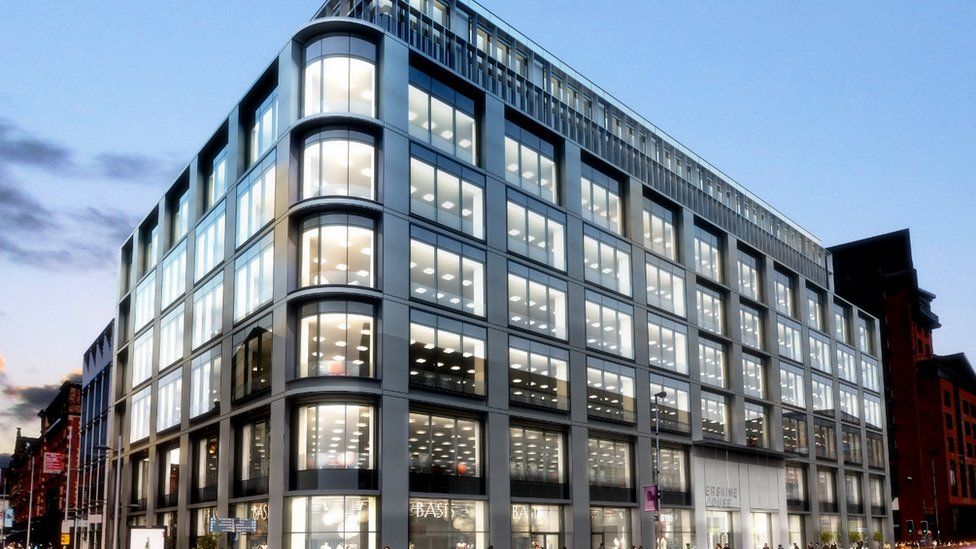 Her Majesty's Revenue and Customs (HMRC) has signed a deal for a new Belfast headquarters for 1,600 staff.
It was part of a wider move to consolidate its staff across the 13 regional centres in the UK.
HMRC has taken a lease on an eight-storey office, Erskine House, to be built on Chichester Street.
Construction is expected to start this autumn, with the move-in scheduled for late 2019.
It is said to be one of the biggest office rental deals in the city; the cost of the project was previously estimated at £10m.
The developers, Orby Investment Ltd, said the headquarters would be a boost for the city, providing economic benefit to nearby cafes, restaurants and retailers.