Sport NI chief Antoinette McKeown to return to work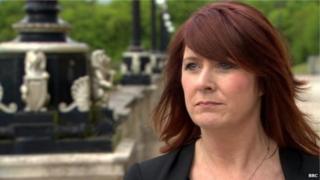 The chief executive of Sport NI is to return to work later.
Antoinette McKeown was suspended on full pay in March 2015, before being dismissed last November when charges of gross misconduct were laid against her.
But an independent appeals panel later overturned those charges, saying it had found flaws with the disciplinary process.
Sport NI is a publicly-funded body set up to encourage people into sport. It has an annual budget of about £30m.
In an interview with the BBC last year, she said the impact of the affair had been incredibly difficult, but she was determined to vindicate her integrity and professional reputation.