Portadown sudden death investigated by police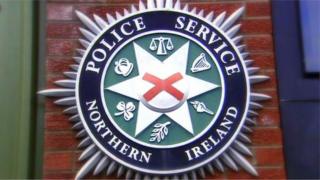 A post-mortem examination is to be carried out after a 16-year-old boy died suddenly in Portadown.
Shane Richardson, who was from the Brownstown West/Rectory area of the County Armagh town, died on Tuesday.
The Craigavon Senior High School year 12 student was due to get his GCSE results this week.
In a statement, Principal Paula Downing said specialist support had been made available to help pupils "come to terms with the tragic loss".
"Our entire school community is deeply saddened to learn of the sudden death of one of our Year 12 pupils. Our thoughts and prayers are with his family and friends at this very difficult time," she said.
"The school has put arrangements in place to ensure that specialist support is available help pupils come to terms with this tragic loss. We are making every effort to ensure that they are fully supported."
On Tuesday police said they were investigating the circumstances surrounding the sudden death of a teenager in Portadown.