Object examined as Little Georges Street, Belfast, alert ends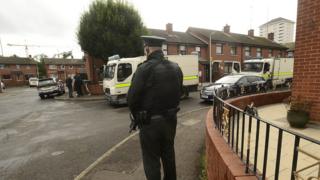 Police have said an object has been removed for forensic examination by the Army after a security alert in north Belfast.
The alert, which caused Little Georges Street to be closed earlier on Friday, has now ended.
A number of people had to leave their homes during the alert.