Lurgan: Two escape injury as shots fired at house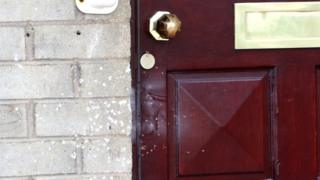 A man and woman have escaped injury after shots were fired at the front door of a house in County Armagh.
Two shots were fired at the house in Spelga Park, Lurgan, at about 00.45 BST on Saturday,
No-one was injured in the attack but police said the man and woman were very shocked by what had happened.
Police have appealed to anyone who noticed anything suspicious to contact them.