Houston flood 'will change city forever'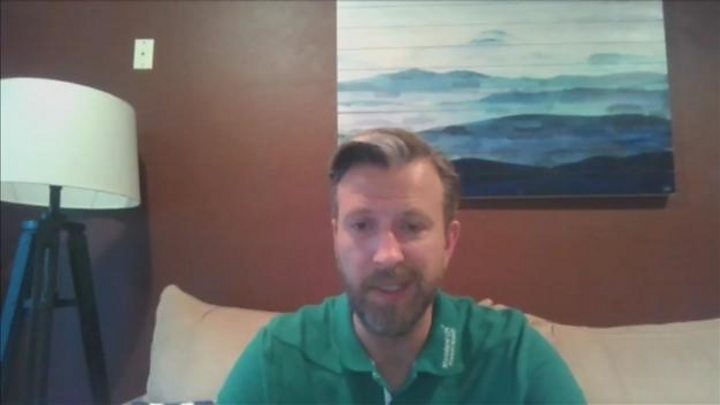 A County Down man who lives in Houston, Texas, has said the catastrophic floods will change the city forever.
At least nine people are reported to have died and thousands fled their homes after Storm Harvey brought unprecedented levels of rainfall over the weekend.
Chris Bohill, from Downpatrick, said Houston residents became aware of the danger from television reports.
"You started to see the effects of the hurricane and you think, 'Oh, no!'"
Mr Bohill, who has lived in the city for 12 years, said he watched the floodwater advance across a highway and a local park.
Houston residents stocked up with supplies but Mr Bohill was greeted by empty shelves.
"I went out on Friday morning and everything was picked clean in the grocery stores," he said.
He said that had the floodwater been two or three feet closer "it would have been across the road and into our driveway."
Mr Bohill explained that, although he lives in an area known as the Heights, Houston is "as flat as a pancake".
"We're about three feet higher than the rest of Houston, but I think those extra few feet kept us dry," he said.
The Irish Consulate in the Texas capital, Austin, has kept in touch with the small, Irish community.
Mr Bohill, who is on the local GAA club committee, said it was "a small miracle" that none of the Irish people he knows have had their homes flooded.
"This will change Houston for decades in the same way that New Orleans is still recovering 12 years later (from Hurricane Katrina). This will alter the city of Houston forever," he said.